How to increase your business collaboration and operations through smart conferencing systems and a managed IT service provider.
Skype for Business is an extremely valuable, if not indispensable, tool for many organizations. It provides an affordable option for keeping staff connected not just within a single office building or HQ, but also remote or traveling workers wherever they are located. Skype for Business is also essential to remote group meetings or conferencing, connecting multiple rooms and people. Without this technology, business would not happen with the speed and efficiency it does today.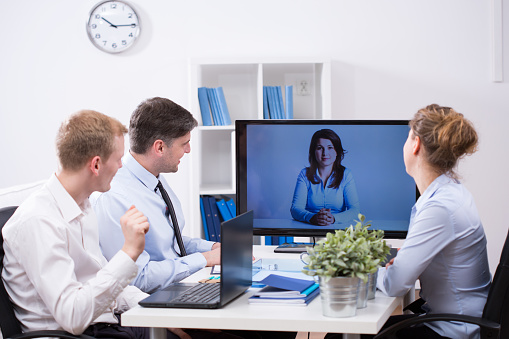 To make corporate life even easier, Logitech recently partnered with Microsoft to launch its SmartDock meeting room console system. The SmartDock hardware is intended to make Skype for Business more efficient for secure use in conference and meeting rooms.
The SmartDock enables a Surface Pro 4 tablet to turn into a communication hub, allowing for immediate high performance, connectivity upon entering a conference room with its built in motion sensor. This transforms collaboration for all parties through the already familiar Skype for Business interface for organizers and the managed Windows 10 Skype meeting app for IT administrators. The Logitech SmartDock works seamlessly with your existing video display and camera systems, allowing you to launch a meeting with a single touch.
The SmartDock allows your organization to optimally manage collaboration while staying connected with an HDMI port for 1080p displays, along with three USB ports, Gigabit Ethernet and a headset jack for one-on-one conferences, keeping conference tables clutter-free. An Extender box allows for dual HDMI connections and USB ports. Sharing presentations, demos, videos and other content is a simple process through the HDMI input streaming directly from a laptop or other device.
Furthermore, this audio/video controlled console has a fully powered and secure table mount along with a Kensington security slot for additional safety. This ensures that the corresponding tablet can be left securely locked into the SmartDock even in unattended rooms.
The successful implementation of Logitech's SmartDock and Skype for Business run on Windows 2016 and Citrix is best handled by a managed service provider that can provide IT services tailored on your company's size and needs. A managed service provide can assist with professional, custom services that are properly implemented into high level IT and network engineering systems. Hiring a provider offers your business focused solutions that are customized for your own bespoke implementation.
Utilizing an IT service provider also future proofs your business, encapsulating the use of the latest technology and equipment in your business at no additional cost or great financial investment for you. It eliminates the need for vast investments in specialist software, through fixed monthly or annual payments that ensure you are receiving the right solutions as they are needed with full transparency for your business.
You also have an edge on specialist skills and knowledge without the hefty price tag of retaining specialist on staff. Often times you only need this expertise once or twice, so it makes smarter business sense to utilize the knowledge of your managed IT service provider and their infrastructure to problem solve.