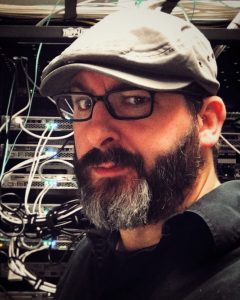 Creativetechs is excited to introduce you to our newest team member, James Griffin!
Known to his friends as Rhino (feel free to ask him about the story behind that info), James grew up in Central Illinois. In his spare time, James enjoys spending as much time as he can with his wife and kids. He also enjoys messing around with his 1972 Volkswagen and has a keen interest in archeology – a career he would still love to get in to when he grows up.
For the last several years, he's been helping some of the best creative teams in Seattle, LA and Chicago produce award winning work.
We think that you'll quickly come to love having James a part of your support team as much as we do. Introduce yourself to him and welcome him to the team. In fact, we've stocked James with a pocket full of iTunes Gift cards. If you are one of the first ten people to send him a welcome message he'll send one of those cards your way.